Change the world by lending a hand
Volunteers play an important role in helping us do what we do. We are grateful for and rely on the generosity of our volunteers, who donate their time, energy and talent to support our programs, staff our events, and offer support and education to people affected by breast cancer. As a Pink Peppermint volunteer, you can honor a survivor or warrior, help support your local community, and join the fight against breast cancer. Your support makes truly a difference.We are always looking for experienced beauty professionals such as hairstylists, estheticians, makeup artists, and nail technicians to work as volunteers to help conduct group programs and/or one-on-one salon consultations once a quarter.
Event Volunteers
Pink Peppermint Project is seeking qualified professionals that can assist with special events including professional makeup artists, photographers, and event planners. We are looking for compassionate individuals that can commit to at least two events a year to help us plan and execute successful marketing and fundraising events. Donate your skills to touching someone's life at a Pink Peppermint event.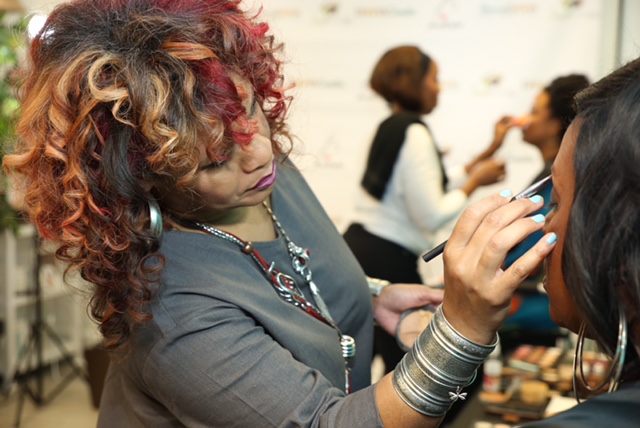 Our volunteers are the backbone of the organization, and without their support and commitment, we would not be able to provide services to seriously ill patients and other individuals. Due to the nature of our volunteer work with a diverse population of hospital patients, and other individuals, the following is required:

Requirements
Must be 18 years of age or older.
Have at least one year experience as a professional makeup artist and/or hold an esthetician license.
Commit to volunteering for at least one year. Volunteers must volunteer once a quarter.

Volunteers must complete necessary health requirements. Including a tuberculosis screening and flu shot on an annual basis to maintain an active status.
Demonstrate the ability to work effectively with, and take direction from, a multi-disciplinary team.
Demonstrate a warm and empathetic personality.
Possess strong communication skills.
Be willing and able to relate to a diverse patient population without bias as to race, color, religion, sexual orientation and/or social status.
Must be able to listen sympathetically and refrain from giving medical advice or making comments about the delivery of medical care.